So Republicans checked up on the Broadband Stimulus, yet another pork barrel spending project by the President, Nancy Pelosi, and Harry Reid: Surprise! It was a wasteful failure, like the rest of the jobless stimulus.
IP reform: I'm not optimistic of copyright reform soon, though it is a populist thing the TEA party could do against Hollywood and the joint efforts of big government and big business. But implementing loser pays against only patent trolls would be nice. But don't forget that trademarks are completely out of hand, too.
Continue reading »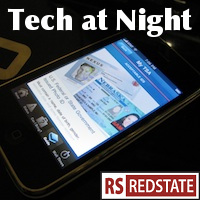 The evidence mounts that we need to respond to Chinese attacks on American industry. But what do we do about it when we have few tools short of military attack? Hit them back in kind, I would think.
Of course, Seton Motley says Barack Obama is attacking our Internet access with his illegal, overreaching regulations. Remember: the courts have already pointed out his NLRB efforts have been flat out illegal, and the FCC's Net Neutrality efforts have also been overturned once before.
Continue reading »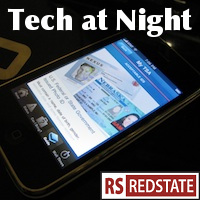 I can't agree with Jerry Brito on cybersecurity legisiation. That the President did the wrong thing, the wrong way, doesn't mean we don't need the right thing done the right way. It's time we stopped playing blame the victim.
How about more Free Press? Mike Wendy thinks they need to man up, a fair point. Instead of trying to silence opponents, debate. Then Jonathan Lee makes another great point: Free Press trying to silent AT&T isn't exactly advocacy for a free press, is it?
Continue reading »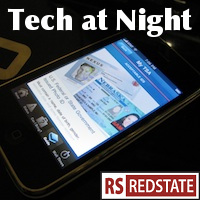 I took President's day off. I know, terrible, right? Well let's try to catch up.
So the President's Cybersecurity order has been published. EO 13636. Part of it relates to information sharing. Interesting that even as he does that, he opposes actual regulation to share information. CISPA would be an actual law though, but the President cares not for the Constitution.
Oh, but he's also going to use diplomacy as cybersecurity. Yeah, that'll work.
Continue reading »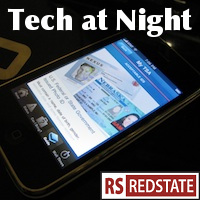 I'm constantly pointing out how New Zealand is making it itself into a bit of an anti-American legal haven, but they're not the only ones who have a history of that. Thailand has had issues, so many that the government had to declare a Year of IP Protection, with renewed enforcement to go with it. And as it turns out, they have a long way to go, but even US industry groups recognize the progress. That's good to see.
I imagine they don't harbor fugitives like Kim Dotcom, either. Who may or may not drink 10 liters of Coke every day, then blame the eeevil Americans for the consequences.
Continue reading »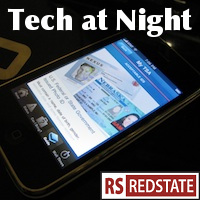 The UN's WIPO is an established, but controversial, arbiter of Internet domain name/trademark disputes. So I find it absolutely hilarious that Ron Paul is using it to go after his own supporters. This is even sillier than Hasbro shutting down My Little Pony: Fighting is Magic, the game that raised thousands of dollars for cancer research.
Just because we have the right to do something, it doesn't mean that it is right to do that thing. Sometimes exerting your rights to their fullest extent just isn't the right thing to do, and some sort of solution should be found that's win-win. Especially when we're raising money for cancer, as in the case of MLP: Fighting is Magic in the Evo contest.
Continue reading »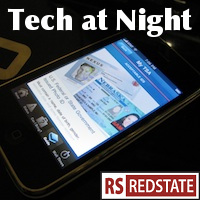 Been a while since we started with some Google. Taking fire from two directions right now: I've pointed out that we need to watch them to see if they end up as politically even handed as they now claim to be. Microsoft is also after them by attempting to discredit their privacy policies.
Here's the problem though. Microsoft's ad campaign assumes people actually care about privacy. They don't. Their actions in the marketplace indicate otherwise. That's the real reason people don't care about long privacy policies. Which is also why the only net effect of a California simplified privacy policy rule, would be to drive job creators out of the state.
Continue reading »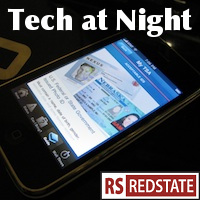 The anti-copyright crusaders are going to try to use this latest DMCA horror story as a reason to eliminate DMCA. I disagree. Of all the DMCA uses that go on in this country, most of them fly under the radar. How many are correct? Probably most. Will mistakes happen? Yup. Are copyright holders overzealous? Yup. Is this reason not to strengthen the system? Yup. But it's not reason to repeal it. It's a tradeoff and a compromise.
Of course, the real motive of the typical Slashdot left-anarchist DMCA critics is to open the Internet to mass copyright infringement on free services like WordPress.com, Youtube, and others. These are the same people who think abusers should be able to go onto MIT's network and abuse MIT's JSTOR access to commit mass, premeditated copyright infringement, and then blame MIT, JSTOR, and the government for the crime.
Continue reading »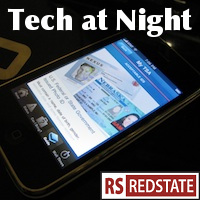 So, the President and other Democrats seem to think more government is the answer to our cybersecurity problems. the Chinese are attacking us, and will continue to do so going forward. Hard to see how more regulation on our wend will help that. Fighting back might make more sense, so long as we don't make the Internet unusable in the process.
Of course, some threats are domestic. Gangs like Anonymous need to be found and jailed. Again, regulation isn't the answer there. Police work is. Especially since this Anontard attack was on… the Federal Reserve. Oops.
Continue reading »