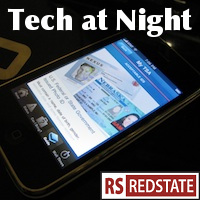 Having decided to give amending Lieberman-Collins Cybersecurity Act a go, Republicans now engage in that amendment process. Though, is it unfair of me to point out that it would be against Symantec's best interests for American Internet security to improve?
Why not to trust Senate Democrats on cybersecurity, in a nutshell: We're criminalizing victimhood with this new Patrick Leahy proposal. Insane.
Continue reading »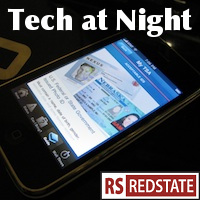 Senate Republicans have decided to take Harry Reid at his word that Republicans will have the opportunity to amend the Lieberman-Collins cybersecurity bill. So, many Republicans voted for advancing the bill, which passed 84-11.
And oh boy it needs amending. Who are you going to believe? For it is Barack Obama. Against have been Kay Bailey Hutchison, John McCain, Marco Rubio, Ron Johnson, Heritage, and IBM.
Privacy is a red herring. The problems are in the mandates and power grabs. So if this bill isn't effectively amended into SECURE IT, they must vote no on passage.
Continue reading »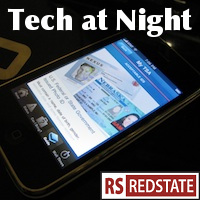 It's easy to see why there's sudden, strong opposition to the Marketplace Fairness Act, as yet another Republican governor, Terry Branstad, backs the bill.
I again state my opposition to the lousy language backing the bill, including "fairness" and "loophole". Yes, that language is being driven by marketplace losers, but both sides of this debate are ponying up cash.
I favor the bill on its merits, not because of who's spending. I'm not even used to seeing Republicans equating business backing of a bill with the bill's wrongness. Democrats? Yes, but not Republicans. I don't think it should be a factor at all. I want to save the sales tax from becoming obsolete, and from having to be replaced by "progressive" taxation, as it probably will, since as people shift from local to national and global, firms not called Amazon still aren't going to have distribution in every state.
Limited government does not mean no government, particularly at the state level. The money's got to come from somewhere. Either we shore up the sales tax or we raise other taxes, all else being equal.
Continue reading »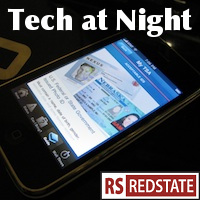 Coordination stops the bad guys online. That's why The Democrats are wrong in their push for a power grab, led by Barack Obama. We just need better information sharing. Pass CISPA or SECURE IT. Not Lieberman-Collins, the former Internet Kill Switch bill.
Continue reading »
Please read: A personal appeal to Wikipedia founder Jimmy Wales.
You mad, bro?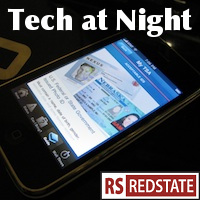 With that business out of the way, back to Tech at Night. I for one am glad that Jon Kyl and Sheldon Whitehouse are having trouble coming up with a compromise. The Lieberman-Collins bill favored by Harry Reid and Barack Obama is terrible and just an awful, huge power grab. We're better off waiting to see if we get a Republican Senate next time to pass something along the lines of CISPA or SECURE IT, than passing bad bill in compromise.
Continue reading »
It's clear that the Obama administration wants the Safe Web Act renewed, what with the big showy announcement over at ICE (though if ICE is going after "Copy Cats," how long until Samsung gets nailed?).
I'd want to look carefully though. We don't have to just renew it. We can examine it and change it in any ways that make sense given the Obama administration's pervasive abuse of regulatory powers.
Given these and other fights for greater power, it's kinda funny that the very same Obama FCC is criticizing the efforts by Russia to censor the Internet along the same lines as the administration's PROTECT IP proposal.
That's right, never forget: SOPA was just the House version of a Dem Senate/Obama administration idea.
Continue reading »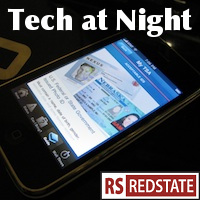 US attempts to extradite Kim Dotcom have been delayed until 2013. It is unconfirmed whether the delay is related to the need to send a reinforced tanker to New Zealand in order to have a vehicle strong enough carry his weight back to the United States. In the meantime, the hubris (and food) filled man is trying to dictate terms to the US. That won't go over well with prosecutors, I don't think.
Continue reading »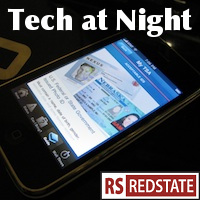 Darrell Issa's House Energy and Commerce is going to have a special hearing with all five members of the FCC, including newly confirmed members Jessica Rosenworcel and Ajit Pai. The FCC is expected to be questioned about issues ranging from wired phone competition to spectrum. I hope Mitt Romney's people are listening, because the hearing should also highlight regulatory reforms needed across the executive branch after the Barack Obama expansions.
Expansions which include yes, picking winners and losers in the marketplace.
Continue reading »