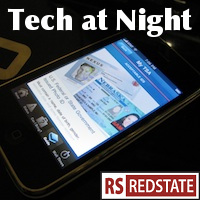 Commerce. "The business of America is business." Innovation online is growing business, and the most important takeaway you could ever get from Tech at Night is that we need to stay out of its way. BfA seems to agree.
And some honest government action on spectrum could be a great start, but we probably won't start down that road until after January 20, 2013 at the earliest.
Instead, we get stagnation from the Obama FCC. Stagnation and attempts to stifle free speech.
Continue reading »