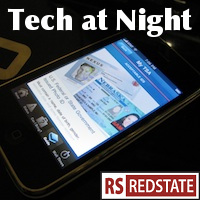 John McCain. Lisa Murkowski. Kay Bailey Hutchison. Saxby Chambliss. Richard Burr. Dan Coats.
No, I'm not listing the centrist wing of the Senate Republicans. I'm listing some of the co-sponsors of SECURE IT, the bill that Senate Republicans have been forced to bring forth because the extremist Cybersecurity bill by Joe Lieberman and Susan Collins just couldn't be bargained with. That's right, John McCain of McCain-Feingold, McCain-Kennedy, and McCain-Lieberman couldn't find a way to negotiate a compromise on this.
It's the right bill to pass. It's since gotten oversight champion Chuck Grassley and TEA Party favorite Ron Johnson on board, among others. It addresses the key security problems we face without giving the proven-incompetent feds any new powers over the Internet. Here's KBH on the bill.
Continue reading »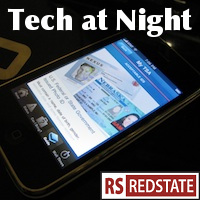 Hey, digital libertarians? Hope you're ready to move on from Barack Obama, His administration thinks the First Amendment is an obstacle to greater government on the Internet, and not something that must be respected or protected by the courts when it gets in the way. This of course turns the First Amendment on its head.
I guess in the Democrat parallel world Tim Wu and Barack Obama inhabit, the amendment says "Congress shall make no law… unless we really, really want to regulate, then it's fine."
Continue reading »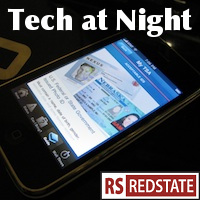 Texas takes on Google as the state comes after the corporation on antitrust grounds. I'm not sure this is a good idea, any more than it was a good idea for the Clinton administration to go after Microsoft, but it's probably even dumber for Google to obstruct the investigation.
Continue reading »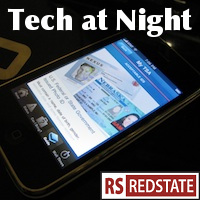 WCITLeaks having some success, possibly, as WCIT itself starts talking about openness. When even pro-Internet-regulation folks oppose UN or ITU regulation of the Internet, it needs sunshine for public evaluation.
Mary Bono Mack's response is the right one: oppose all government meddling, not just the UN or ITU.
Continue reading »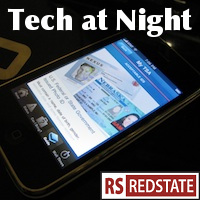 When I read the President's Executive Order Accelerating Broadband Infrastructure Deployment, I'm reminded of the scene in Spaceballs when Dark Helmet tells the crew of Spaceball One "What are you preparing? You're always preparing. Just go!"
For the Obama administration to spend a year preparing whether or not to address a list of reforms, instead of just doing them, suggests to me the administration simply isn't serious about getting government out of the way.
Continue reading »
"Developers, Developers, Developers!"
Yeah, Steve Ballmer was right. His firm's Windows platform continues to do well in part because it tries to smooth things out for developers. On the other hand, Android developers have a problem working on that platform because despite the releases of new OS versions, huge fractions of the userbase are stuck on Android 2.x. That's fragmentation.
BGR is highlighting end-user fragmentation, which is not a problem.
Continue reading »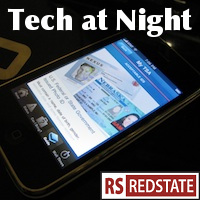 Why the Marketplace Fairness Act is looking inevitable: We're up to about a third of all GOP governors backing it, and there's a reasonable probability of a former GOP governor becoming President with an all Republican Congress.
Broadening the tax base without actually raising taxes. It's the Holy Grail for a conservative governor. I expect it'll get done in 2013.
Riddle me this: If the US government perpetrated Stuxnet and its successor, why do the attacks justify US government action domestically?
If we don't fix the spectrum crunch, we won't like the consequences. And that's why we need government out of the way of the secondary spectrum market, starting with Verizon/Comcast.
Guess what: Internet bill of rights only if it's like the original and is only a list of restrictions on the Congress.