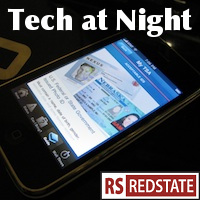 The FCC and the radicals are at war with the secondary spectrum market. Gigi Sohn even tried to make the point at the Less Government debate that license holders don't own spectrum. That's true. They own the licenses. That's where property rights come in.
So it's disappointing to see Democrats still piling on against Verizon even as the push begins to go after Dish. As an aside, to Koch-funded groups ever get called "public interest groups" the way Soros-funded groups do?
Marco Rubio does not want the UN regulating the Internet. Good on him.
Continue reading »