On May 12, 2012, in General, by Neil Stevens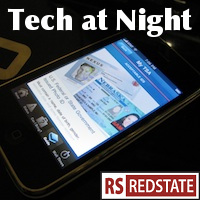 I know many RedState readers are big fans of Jim DeMint, so in my coverage of the Retransmission Consent debate, I've focused on him. However he's not the whole story. This Congress, due to the TEA party-driven Republican majority, it's been the House where our major regulatory reform successes have happened. And it's Steve Scalise, Republican of Louisiana and Bobby Jindal's successor in the House, who is the champion of the Next Generation TV Marketplace Act there.
However I know that there have been skeptics on this reform, so I was fortunately able to snag some of the Congressman's time, and ask him a few questions about the proposed reforms. Catch his answers below the fold.
Continue reading »