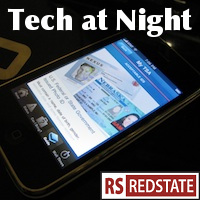 Gotta love it when Tech at Night is declared because Comcast, despite telling me they'd auto-bill my card, choose not to do the auto-bill and instead just shuts off my Internet out of the blue. Lovely. So anyway, I'm unfortunately now low on time to create lengthy narratives, so we'll do what we can.
So, Steve Scalise, a rising tech star in the House, is at it again. HR 3310 passed I believe through suspension, and now it's up to the Senate to move on the bill. It's a simple, but effective concept: Take 8 separate reports the FCC is currently making, and turn it into one report. Efficiency and transparency rolled into one.
Continue reading »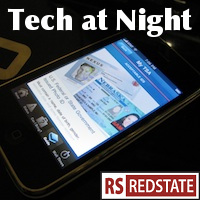 Memorial Day weekend brought little news, so Tech at Night will be quick tonight. Enjoy.
It's an argument we've all made, but it apparently still needs to be made: Market pressure is better than government at protecting people's ability to get what they want. We can see this from the actual behavior of actual companies, and that's just one reason that Net Neutrality and countless other power-grabby regulations are wrong.
The FCC is America's greatest impediment to universal access to high-speed Internet. Get it out of the way.
Continue reading »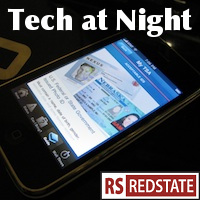 Imagine if we'd banned automobiles because all the old business models that were destroyed by them got government protection. Imagine a government that unfairly killed innovation in order to give well-connected businessmen a leg up on upstart competition. That's what big media outlets are asking for when they come after Dish Network's innovative DVR service. And of course, given the Obama administration's track record of unfairly picking winners and losers, they might get what they want.
Continue reading »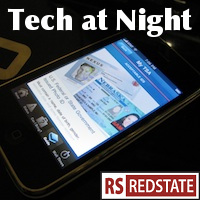 Quick hits night. Enjoy!
Google beats Oracle on the matter of patent infringement in the big Java/Android case. So the only question left is how the copyright matters will be resolved.
New York legislators want to censor the Internet? Come on guys, come on.
Continue reading »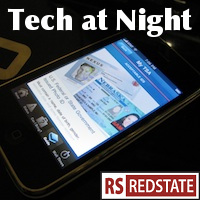 The FCC and the radicals are at war with the secondary spectrum market. Gigi Sohn even tried to make the point at the Less Government debate that license holders don't own spectrum. That's true. They own the licenses. That's where property rights come in.
So it's disappointing to see Democrats still piling on against Verizon even as the push begins to go after Dish. As an aside, to Koch-funded groups ever get called "public interest groups" the way Soros-funded groups do?
Marco Rubio does not want the UN regulating the Internet. Good on him.
Continue reading »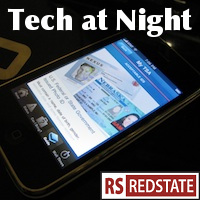 Earlier we covered Microsoft's new Pirate Pay, which I said sounded like a DoS attack against copyright infringers. Others agree and say it may be illegal, which is true. Sure enough, Pirate Bay is under DDoS attack. Has Pirate Pay gone rogue? Cybersecurity and copyright, all in one issue.
Continue reading »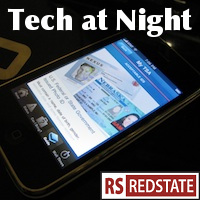 In case you missed it, Friday's Tech at night featured Q&A with Rep. Steve Scalise. Don't miss is now.
Team Soros, assemble! Remember when it was "wrong" for AT&T to get spectrum by buying T-Mobile? Remember when I said it should be allowed because the Obama administration and the radicals were making it too hard to get spectrum any other way? Vindication, baby: The left unites to fight Verizon buying spectrum another way. Before the excuse was to prevent industry consolidation. Well, Verizon is buying from cable companies, not wireless phone providers.
Note that Verizon has strongly refuted their claims, including the dangerous, crypto-socialist idea that the FCC should be allowed to dictate to Verizon and Comcast an alternate transaction. Such as one to benefit T-Mobile.
Continue reading »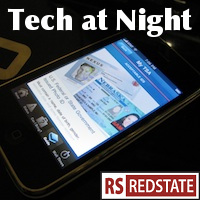 The masks are slipping on Cybersecurity. The CISPA debate has died to a dull roar now that the House is done with it, while the Senate may or may not pass it, and the President has promised a veto. And yet, still not outrage against Lieberman-Collins, despite Jay Rockefeller (who introduced a version of the bill the previous two Congresses) admitting he's anti-business and anti-profit, while demanding government dictatorial control over the private property online. Seriously, in justifying the bill he says "Corporations are unlikely to regulate themselves out of profits," so the message is clear that like any socialist, he's trying to eradicate private profit.
Meanwhile we again and again prove information, not regulation, is the key to improving security.
Continue reading »