Having abandoned the seemingly-endless series of patent lawsuits in the new America Invents Act era, Tech at Night will be quick tonight. Google allegedly knew about the Wi-Spy Street View snooping for two years before ending it. Oops. No wonder FCC claims Google obstructed government investigations into the program.
Gotta love the Media Marxists: FCC ventures into campaign finance chilling effects regulation, and they claim it doesn't go too far enough! Further, when Net Neutrality regulations force Hulu to adopt new business models, they also flip out. Never mind it's their fault Hulu can't simply make deals with firms like Comcast.
And finally, the Barack Obama/George Soros-led attempts to use CISPA as a distraction from Lieberman-Collins are not entirely successful, as some like Microsoft refuse to be bullied from their pro-CISPA positions.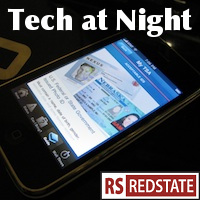 In an example of lucky timing, the GSA scandal proved why Darrell Issa's DATA act was needed. Transparency in government allows for oversight. So the bill passed the House by voice vote.
I first floated a while back the idea that this sudden, strident CISPA opposition was roote d in a desire to distract the public from the much stronger and more dangerous Lieberman-Collins bill in the Senate. It'll work with the libertarian left because hey, they'll believe whatever the left says about eeevil Bushitlerian Rethuglicans. But it disappoints me when the right, including FreedomWorks, is tricked and puts effort into CISPA instead of Lieberman-Collins. Did we learn nothing from Net Neutrality?
But yeah, when the usual whiny groups along with Barack Obama and the administration are joining together to talk exclusively about CISPA but not at all about Lieberman-Collins, I'm right.
House Republicans may in fact limit the bill in response to the veto threat, but the fact is we need a flexible legal framework to empower the good guys to have information which is critical when countering bad guys who share information all the time.
International attacks are real though. In fact, everyone may want to check into this account by the FBI about a thwarted attack that may still infect your computer.
Continue reading »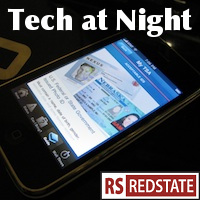 CISPA is still a harmless bill devoid of new mandates of power grabs, but I'm actually short of new things to say about it this week. Lieberman-Collins is the real threat. Watch the other hand.
Let's start with some spectrum instead. Verizon is under fire for trying to buy spectrum from Comcast and other cable companies, even as it tries to sell other spectrum. Note though that observers are saying T-Mobile, recently held up as a competitor who must be propped up by government action, stands to benefit in the marketplace by Verizon's actions. Sprint, however, is put under pressure to to continued mismanagement and lack of funds to invest in its network.
Why would Verizon buy and sell its spectrum is all over the place, and consolidation allows for less demanding hardware requirements for its phones, which benefits Verizon's customers. That's good thinking, and that kind of market innovation should be rewarded, not regulated out of existence.
Look: it's well and good to try to find a treasure trove of unused spectrum as Mark Warner wants, but hope is not a substitute for making more efficient use of what we already know about.
Though while Warner is optimistic, the NAB is insane. I mean, seriously? Did they miss where Verizon is also buying spectrum, so that it'll have a net gain? Or that Verizon needs to look to the future, unlike various American broadcasters, who are doing the same old thing, and gradually losing out to new technologies? Jealous much of the Internet, NAB?
Continue reading »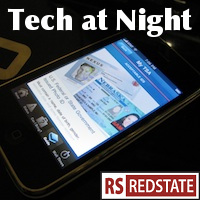 Yup, CISPA is still the top story. It will improve our security, which matters in an age of Chinese and Anarchist Internet attacks. And unlike Lieberman-Collins, Which is the bill being pushed in the Senate, no government power grab is involved.
So the House is right to challenge the President's push for Lieberman-Collins. Lungren's PRECISE Act is another bill that would create no new regulations. That's the kind of approach we need. Remove impediments to greater security. No micromanagement.
Continue reading »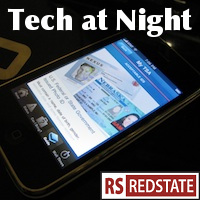 How harmless is CISPA? Despite irrational attacks by association, because we're apparently supposed to think Republican bills bad, even though the Democrats in the Senate had kept PROTECT IP alive months before Lamar Smith brought SOPA to committee, CISPA has already has been modified to remove mention of copyright infringement. And yet the rage continues.
I figured it out, though. The reason CISPA, a previously unknown bill, is under attack is to give cover for the Lieberman-Collins cybersecurity bill, the one that had the Internet Kill Switch in it. If the leftys are all a-twitter about Republicans, then nobody but us conservatives will pay attention to the power grab in the Democrat-controlled Senate being pushed by the Obama administration including DHS Secretary Janet Napolitano.
CISPA is not a threat. It looks like CISPA is a red herring.
Continue reading »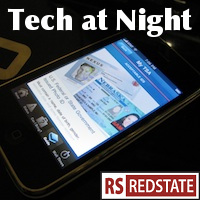 Good evening. I'm considering shifting Tech at Night to Tuesdays, Thursdays, and Saturdays. But I might not. I'll have to think about it.
So, more CISPA. The comparison with SOPA is absurd. I put out a challenge for anyone to refute the claim first by the Republicans and now by Facebook that there are no new mandates in CISPA. No takers so far. That's because CISPA is not SOPA.
In fact I'm disappointed that CISPA backed down on copyright infringement, as that was the real reason for the CISPA objections. Anti-copyright radicals were angry about property rights.
Continue reading »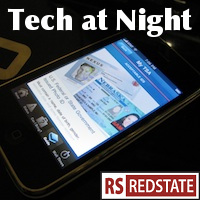 Monday night, as promised, we still have some catch up work to do. So let's start with those Amazon Taxes, those Internet sales taxes of dubious Constitutionality. Colorado's got tossed in federal court and Illinois's didn't raise any money. Obeying the Constitution counts, folks. Pass a true interstate compact through the Congress first.
Also as promised, there's the matter of the Next Generation Television Marketplace Act. This is the one where ACU has come out against Jim DeMint, and that caught my attention. I have to side with the bill DeMint is sponsoring. I think ACU simply misunderstood what's at stake here and had good intentions, but the excessive complexity of the regulations defeated them here.
The bill does not let cable providers become free riders, retransmitting others' streams for free. It just stops the law from trying to dictate the parameters of the negotiations on retransmissions. I see no harm in that, and potentially much good.
Continue reading »