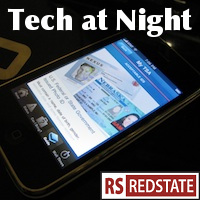 Tech at night will be brief tonight. It was my mother's birthday last month, but I couldn't buy her what I intended because I had several bills coming due at once. So, she got her iPad tonight. I'm taking suggestions for an iPad Sudoku game that's as good as working on paper with a pencil. She's adamant that nothing on the iPad will beat that, but if something's good out there I want to show her.
But moving on to issues of national instead of familial importance, Seton Motley (yes, that's two in a row I'm linking to him) has a story at Big Government that is headlined November 30th could be the day the government seizes control of the internet. Hyperbolic? Maybe a little, but make sure you read his piece to understand just how strong a power grab Title II Reclassification of the Internet would be, if the FCC were to try it.
Continue reading »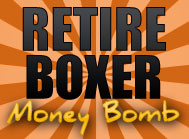 One goal's already been hit, but they're raising the bar. Retire Boxer.
My latest projection has this a competitive race, right on the second tier roughly. She's running ads on television statewide and she's fighting hard. This is an expensive state and she could use the help. The NRSC is also putting money in, so we're not alone in helping out.
Remember: national Democrats were so worried about this state that Barack Obama flew out here twice for two separate fundraisers for Boxer. This is a rare and special chance, and I'm excited.